Welcome!
Do you need to contact us or get a free quote?
Please complete the form below, we quickly Response!
Pickup orders has to be
paid in advance "ONLY" because
don't keep much inventory at the store
Please call ahead to get your
quote/invoice to have
your stuff ready.
510.244.7921
– Hablamos Español –
Your #1 Event Party Rentals
Serving all San Francisco Bay Are

a
Please, Share the love and Like us at,
#goodeventsrentals
https://www.facebook.com/mygoodevents
https://www.facebook.com/fiestajumpersandconcessions
https://www.facebook.com/myballoonsandbouquets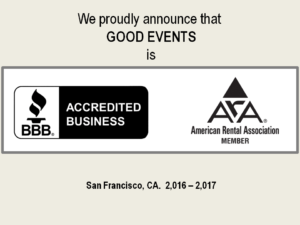 Thank you for visiting us today! come back soon..